---
Instant Check In + Out for Visitors of All Kinds
---
Visitors can automatically register themselves with a simple scan of their driver's license, or with a pre-issued ID card or fob. KeepnTrack prints color-coded badges, giving administrators the ability to differentiate each person and determine when and where they should be.
---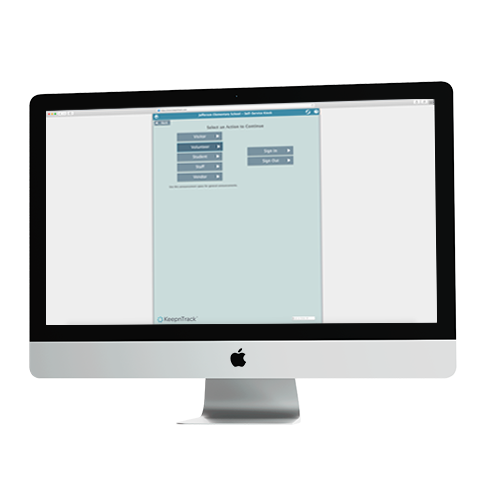 ---
---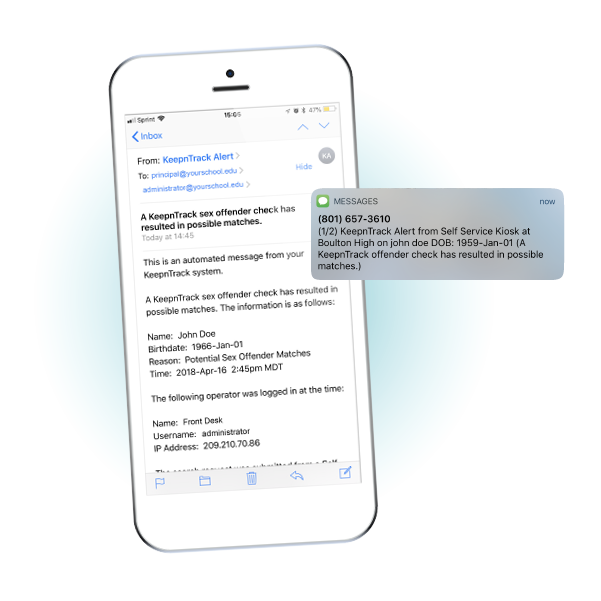 Help Parents and Students Feel Secure with Extra Precautions
---
Paper sign-in sheets can't reveal a criminal history, nor can they help you locate everyone on campus in the event of an emergency. Identify threats before they gain access to your campus by running instant sex offender and criminal background checks, and track visitor activity in real-time with alerts and notifications.
---
---
---
Save Time and Resources
---
Eliminate staff time wasted checking-in guests, organizing paper documents, manually calculating volunteer hours and activities, or attempting to locate historical records. Run reports in a snap and make more insightful decisions with helpfully segmented data.
---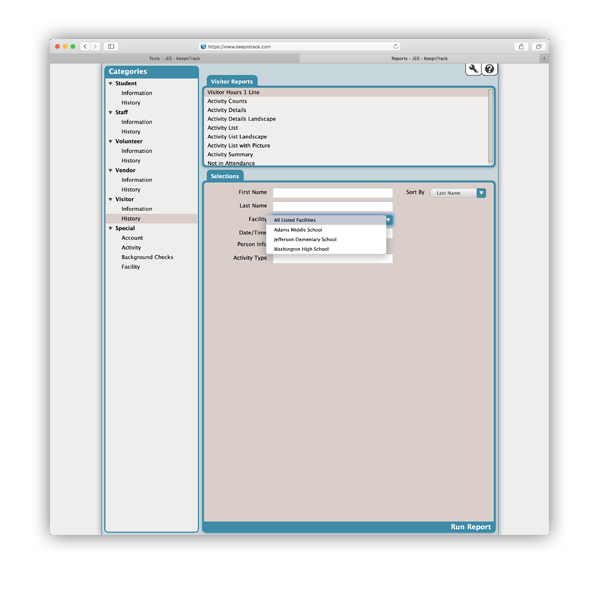 ---

---
Visitors
---
Transform your front desk into a powerful resource - a hub of information about everyone that steps foot on your campus. KeepnTrack creates a useful infrastructure that gives your staff an accurate view of who is at your facility and where they are.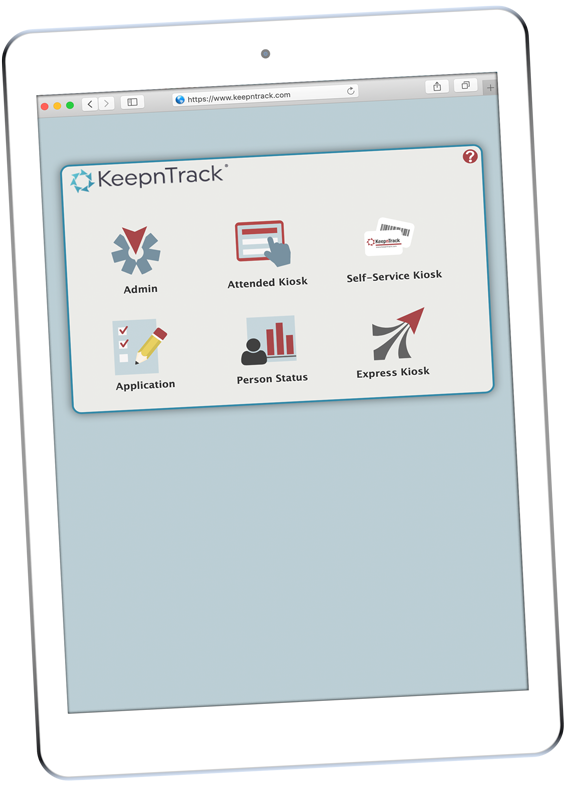 ---
How Does KeepnTrack Help You
Improve Visitor Management?
---
Improve Security
Take a proactive approach to campus safety by vetting every individual who enters your facility, while storing information about their visit.
---
Empower Staff
Give administrators the tools and information to make accurate decisions related to every area of person management on campus, in real-time.
---
Focus on What Matters
Save time and resources by automating data capture and retrieval, allowing staff to accomplish their primary responsibilities without interruptions.

---
Greet Guests
Never miss an opportunity to make a great impression by greeting visitors upon arrival.

---
Screen Visitors
Improve security by filtering out potential threats before they gain access to your facility.

---
Quickly Identify
Color-coded badges help you easily identify who a visitor is, and their purpose on campus.

---
Track in Real Time
In case of unplanned situations, quickly locate every single person type on campus.

---
Send + Receive Alerts
Get notifications when guests arrive, if threats arise, or simply when updates occur.

---
Capture Photos
Conveniently capture and store visitors' images as an added security measure.
Who, Why, Where, and When
Instantly print color-coded badges
---
Customize badge stickers for visitors by day of the week, person type, school colors, etc. You can include expiration dates, barcodes, pictures, and more. Plus, KeepnTrack offers customized hardware pre-configured to work seamlessly with your program.
---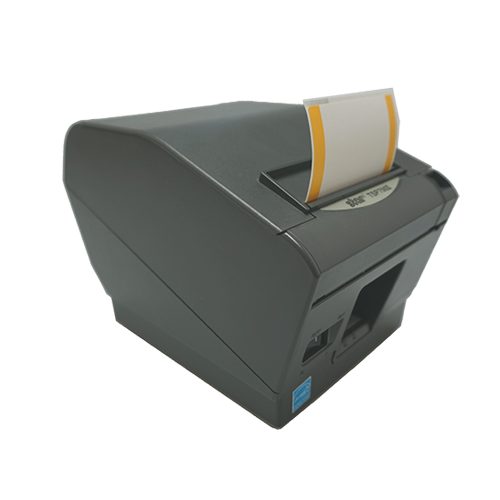 How do background checks work with KeepnTrack?